Frequently Asked questions
Why would I want to ship with QRL, as opposed to a mega-corporation such as FedEx or UPS?
QRL tailors its delivery solutions to their clients' needs. Need it there in 90 minutes? Done. Want to make last minute changes, even when the cargo is already en route? Easy. Want to know exactly where your cargo is at any time? We'll have the answer in minutes.
Won't shipping be more expensive using QRL?
Same day rates start at just $24.99 plus $1.25 per mile. Compare this with UPS Express Critical Service ($200+) and FedEx Same Day ($100+). Furthermore, unlike our competitors, our rates are based upon the delivery distance, not weight (within reason).
How can I be sure my package will get there on time?
Our deliveries, once confirmed, are guaranteed to be delivered by the quoted time (inclement weather may extend normal delivery times) or we'll refund 50% or more of the cost of shipping.
Are my packages safe with QRL?
For the last 34 years, QRL has prided itself in its fail-safe procedures for ensuring the safety of our clients' cargo. In the unlikely event that your cargo is damaged or lost, QRL is fully insured for cargo loads up to $100,000.
Does QRL offer deliveries outside of normal business hours?
Yes, we are here 24/7 to meet your needs. Even if you require a delivery at midnight on a Saturday, it can be done. Please contact us for pricing on special requests.
What is the process for obtaining a signature if the person whose name is on the ship to attention isn't available to sign for the packages?
Look for someone in same department that is aware of the contact person and willing to sign for the product.
Do you require that the person signing for the delivery simply acknowledge the number of boxes per delivery?
Yes, but we are also willing to wait for the customer if available to check contents before signature.
What do you use to obtain signatures? Are there any electronic options available at this point?
We utilize a real time tracking system that allows customers to have access to instant proof of deliveries and to view digital signatures online. For access, simply request a username and password.
Does QRL have their own carts/specialized equipment to use for the delivery process?
We always use our own equipment. We are a full delivery service; it is our job to be fully equipped to get the job done right!
What is QRL's dress code for delivery staff? Do you have "QRL" shirts that they wear? Does your team wear pants and closed toe shoes?
Yes always, Royal or Navy blue QRL shirts with navy blue pants or shorts in the warm months.
What clients do you currently work with that could act as a reference for your services?
We have longstanding relationships with a number of well-respected clients, including: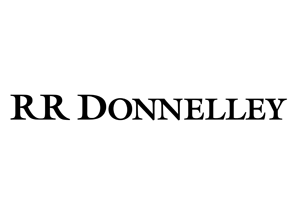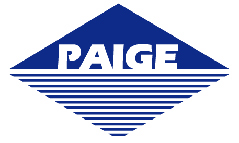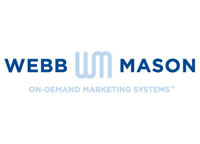 (from left to right: RR Donnelley, The Paige Company and WebbMason)
Contacting Us
If you have further questions, please don't hesitate to
contact us
.
http://qrl-it.com
QRL, Inc.
3601 Commerce Drive, Suite 103
Baltimore, MD 21227
info@qrl-it.com