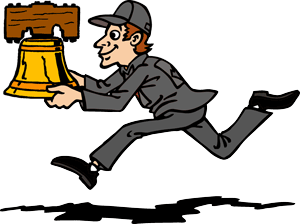 pennsylvania courier service
QRL is a 30 year old courier service company providing the best courier services to the citizens of Pennsylvania. Our Pennsylvania courier service & Pennsylvania same day Messenger service is consistently quicker and more reliable than competing Courier services.
QRL's Pennsylvania Courier Service includes Philadelphia courier service and Allentown courier service within our least expensive, Green Zone. We have special rates particularly for deliveries within these areas.